Welcome to those of you joining me from Your Highway in the Sky and those of you just hopping aboard. I am the 2nd stop on our Magical Blogorail.
This month the members of the Blogorail's green loop are discussing our fantasy Disney splurges. If money were no object, what would I do that's Disney-related? Wait. Let me put my kids to bed first….
Ok, that was necessary because they just wouldn't like this at all. My fantasy Disney splurge would be an adults only trip. Quite possibly even a solo trip. It would definitely include time at Disney World. I would have reservations at all the best restaurants including Le Cellier Steakhouse at EPCOT and Victoria and Albert's at the Grand Floridian.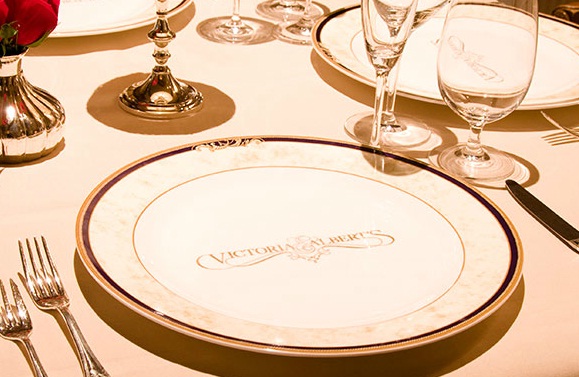 I would take the Backstage Magic tour at Magic Kingdom (since you have to be at least 16 years old). This behind-the-scenes tour takes the guest to all four parks for an upclose look at what makes Disney tick. I would also take the segway tour at EPCOT, Around the World. I think this would be so much fun! Those things are SO COOL!
Then I would shop. And shop. And shop. I would buy a Disney pin collage or two.
I would buy Disney Christmas ornaments to fill my tree.
I would buy beautiful original paintings from the Art of Disney store. Several. Like one for each room of my house.
When my time at Disney World was drawing to an end, I'd head over to the beach to hop aboard a Disney cruise! Someday I will do this. The ships each have their own adult-only designated areas including pools and restaurants which I would fully take advantage of. Who knows? I may just decide to stay!
So not counting the actual Disney tickets and cost of the cruise, here's what we have (conservatively)…
Le Cellier – $50.00
Victoria and Albert's – $150.00
Backstage Magic Tour – $229.00
Around the World Tour – $99.00
Disney pin collages – $250.00
Christmas ornaments – $500.00
Disney art – $2000.00
Fantasy Disney splurge – PRICELESS!
Thank you for joining me today. Your next stop on the Magical Blogorail Loop is A Disney Mom's Thoughts.
Here is the map of our Magical Blogorail should you happen to have to make a stop along the way and want to reboard:
1st Stop ~ Walt Disney World: Not Just for Kids
2nd Stop ~ Your Highway in the Sky
3rd Stop ~ Disney Living (You are here!)
Final Stop ~ A Disney Mom's Thoughts